Code for Sustainable Homes / BREEAM
Ecology Surveys to Maximise Your Credits
Ecology Assessments for Code and BREEAM Developments
At Skilled Ecology we have the skills and experience to satisfy the LPA and Maximise Credits for your development.
We will prioritise you and your needs
Deliver fast, quality surveys and reports
Advice on how to realistically and cost effectively maximise credits
And all at a Very competitive rate
By having the Right advice and quality, fast service we can save you Time and Money.
Call Our Friendly Staff Today to Discuss Your Site.
01787 277912 / 07747477307
(Available 7 days a week)
See below for further information-
At Skilled Ecology we are trained and experienced in providing ecology surveys and reports for Code for Sustainable Homes and BREEAM developments.
Ecology in Code for Sustainable Homes developments has become particularly important since the requirement for Code Level 3 on residential new builds.
The number of credits available through ecology for Code is 7 (Eco1 through to Eco 4).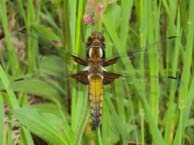 The ecological credits available for BREEAM vary depending on the project, though may be weighted at up to 10% of the total assessment.
It is usually possible to accrue at least a few ecology credits, however at Skilled Ecology we will work with you to help you to achieve the maximum number of ecology credits available, often through relatively simple and low cost measures.